Drivetrain Rebuilds: $649.00, New Driveunits: 899.00.
Call 1-888-403-9012, or email john@hydrobikes.com
Pre 2014 Hydrobikes: This is the friction lock lubrication point. A couple drops of oil in this spot is needed from time to time to keep your drive pivoting freely and preventing undue lever arm stress.
Change drivetrain oil annually to ensure an adequate and fresh supply of internal gear lubricant. For my customers, I have extra instructions for repair issues. Files can be emailed for quick assistance, or you can call me toll free at 1-888-403-9012 with questions or to order parts.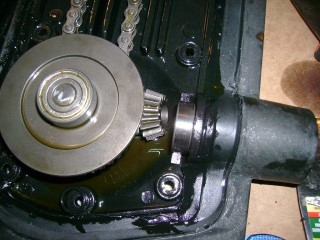 Drivetrains are built commercially tough. With regular oil changes they will work flawlessly for years. When you have trouble, we can repair or rebuild your drivetrain to factory standards. We supply all original parts for the do it yourselfers. We have instructions, pictures, and a toll free helpline to help get you back on the water.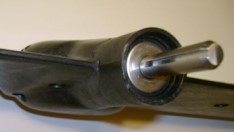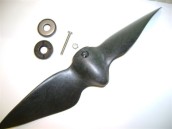 Check for drivetrain leakage from housing screws and propeller seals. Watch for fishing line wound around the shaft which can cut the seals and create oil leakage. We keep seals in stock.
Changing the friction lock is a good idea when changing the drivetrain.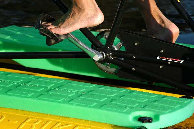 Hydrobike sidedecks. Colors fade over the years. We can supply you with new decks, or you can change your colour. Add a matching storage console as well.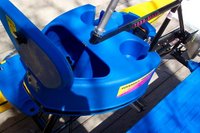 Great for storing food, ice, clothing, fishing gear. The storage console also comes with 2 built in mega drink holders for your favorite beverage.

Handy carrying straps. Call for replacement when they show signs of fraying or tearing.

Hydrobike pontoons are seamless & extra tough. A pair floats 400 lbs. Build your own boat, and we'll include 2 cross bars. $699.00. Call John at 1-888-403-9012